Case Study: Designers, Say Goodbye to Dribbble & Behance and Hello to These Hidden Gems for Mind-Blowing Inspiration!
October 11, 20235 Minutes of reading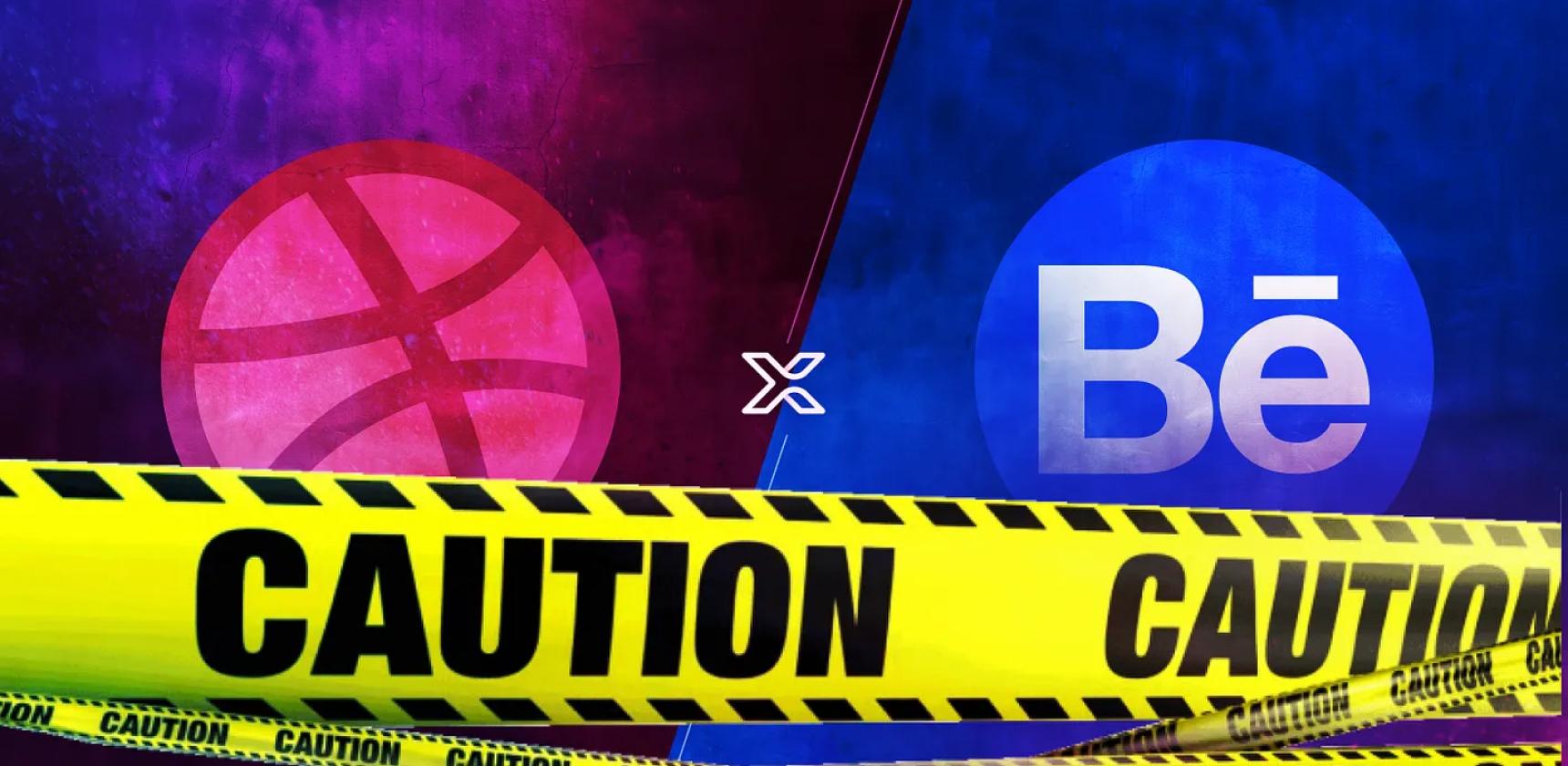 It's time to break free from the norm and explore alternative websites that offer fresh, exciting, and unconventional design inspiration.


As designers, we all have those days where the inspiration just isn't flowing. It's easy to get stuck in a rut and endlessly scroll through the same old sources looking for that creative spark. But what if we told you that there's a whole world of design inspiration out there beyond Dribbble and Behance? That's right, it's time to break free from the norm and explore some alternative websites that offer fresh and exciting design inspiration. In this article, we'll take a deep dive into some hidden gems that top designers use to unlock their creative potential. So get ready to expand your horizons and discover new sources of inspiration that will take your designs to the next level. It's time to say goodbye to the mundane and hello to the extraordinary!
Designers are often tempted to turn to Dribbble as a source of inspiration, drawn in by the visually stunning designs on display. However, it's important to remember that great design isn't just about aesthetics; it's about solving real-world problems and enhancing the user experience. Unfortunately, many of the designs on Dribbble may not meet this crucial criterion. While they may be beautiful to look at, they may not be functional or address the specific needs of the end-user. In this article, we'll explore why relying solely on Dribbble for inspiration can be problematic and offer alternative approaches for creating designs that are both visually stunning and highly functional.
As designers, we are naturally drawn to beautiful and visually striking designs. However, as our craft has evolved, we have come to realize that there is much more to design than just aesthetics. In order to truly create meaningful and impactful designs, we must also consider the user experience and the specific needs of our target audience. To truly create designs that are both visually appealing and highly functional, we need to adopt a more holistic approach to the design process. This may involve conducting thorough user research, identifying specific pain points or challenges that users are facing, and using this information to inform our design decisions. By doing so, we can create designs that are not only aesthetically pleasing but also highly effective in solving real-world problems and enhancing the user experience.

Let's see some of the great alternatives that top designers in the industry use to stay with the trends.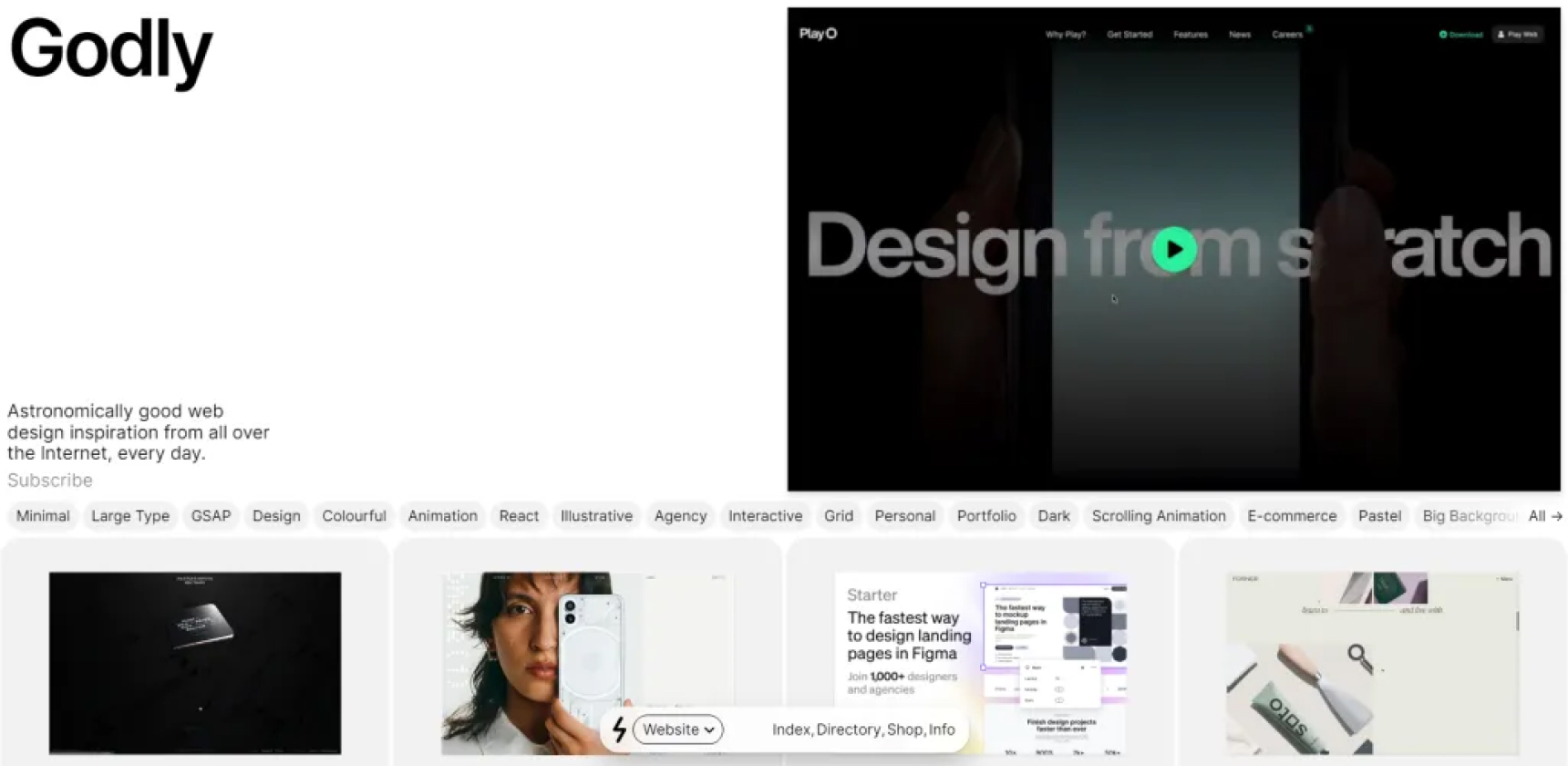 Godly: Astronomically good web design inspiration
Godly websites are the pinnacle of web design, showcasing the very best in aesthetics, functionality, and user experience. These websites are designed with the utmost care and attention to detail, featuring intuitive navigation, stunning graphics, and seamless interactions. They serve as a source of inspiration for designers looking to elevate their own craft and create websites that stand out from the crowd. Whether you're looking to build a portfolio site, an e-commerce platform, or a corporate website, exploring godly websites can provide invaluable insights and ideas that can take your own designs to the next level.

Minimal Gallery: One of The Leading Web Galleries.


Minimal Gallery is one of the leading web design galleries that showcases exceptional minimalist designs from around the world. The website features a curated collection of minimalistic websites, showcasing how the power of simplicity can be used to create visually stunning and highly functional designs. Minimal Gallery serves as an inspiration for designers who want to create a clean and simple design that maximizes the user experience. The website's sleek and modern design, easy-to-use interface, and comprehensive search functionality make it a valuable resource for anyone looking for inspiration in minimalist web design.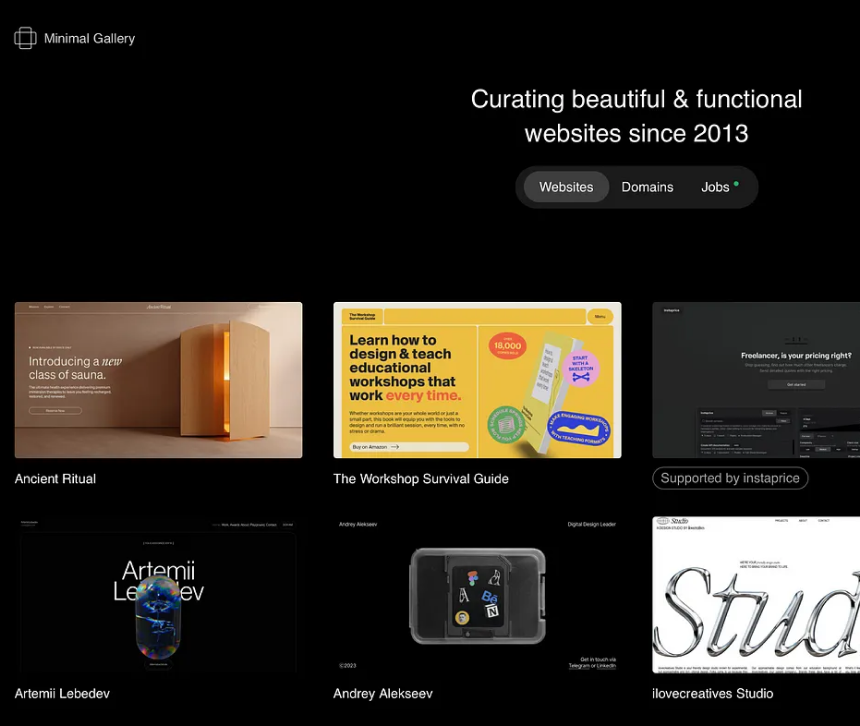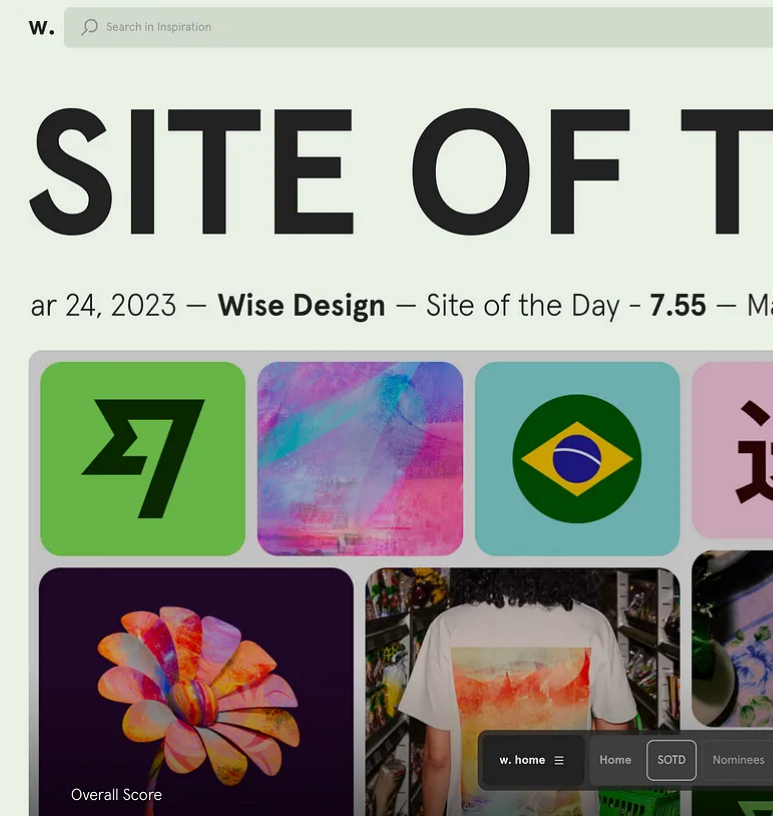 Awwwards: Best Web Design Trends.


Awwwards is a website that showcases the best of web design trends and innovations from around the world. It's a platform that recognizes and promotes exceptional web design, featuring a curated collection of award-winning websites that stand out for their creativity, aesthetics, and functionality. Awwwards serves as a source of inspiration for designers who want to stay up-to-date with the latest design trends and innovations. The website also features a blog that provides valuable insights and tips on web design, as well as interviews with leading designers and developers in the industry. With its user-friendly interface and comprehensive search functionality, Awwwards is an essential resource for anyone looking to push the boundaries of web design and create websites that truly stand out.


Lapa Ninja: The Best Landing Page Examples.
Lapa Ninja is a website that curates and showcases some of the best landing page designs on the internet. From e-commerce to web apps, Lapa Ninja provides a wide range of examples that are visually stunning and highly effective in converting visitors into customers. The site features a user-friendly interface that makes it easy to browse through different landing page designs and get inspired by their unique layout, design elements, and copywriting. Whether you're a web designer looking for inspiration or a business owner looking to improve your website's performance, Lapa Ninja offers an invaluable resource for creating effective landing pages that drive conversions and boost your online presence.