Stream Play | Movies, Live Tv Streaming, Videos, Web Series, In-app purchase, OTT Platform.
Mobile appJava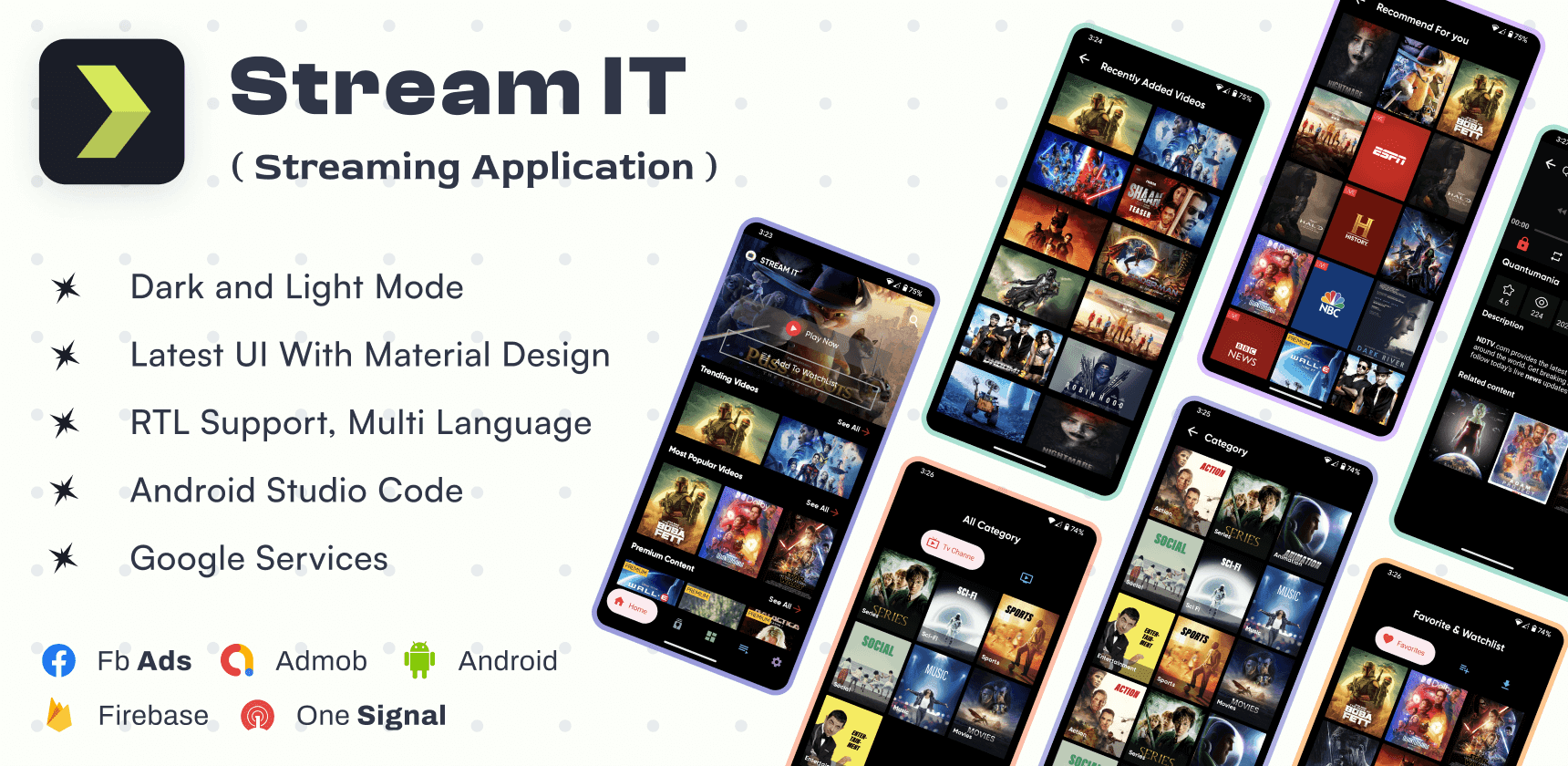 details
The world of entertainment has been revolutionized by the advent of OTT platform apps. These dynamic applications offer a treasure trove of cinematic experiences, from blockbuster movies to binge-worthy web series, all available at your fingertips. With seamless live TV streaming and an extensive library of videos, users can tailor their viewing preferences to their heart's conten
t. In addition to the vast content catalog, these apps often provide in-app purchase options for ad-free viewing or premium content access, enhancing the user experience. Whether you're a film enthusiast, a TV buff, or a web series addict, OTT platform apps have truly redefined the way we consume and enjoy content, making entertainment more accessible and engaging than ever before.
Extensive Content Library:
OTT apps offer a vast and diverse catalog of content, including movies, TV shows, web series, documentaries, and more, catering to a wide range of tastes and preferences.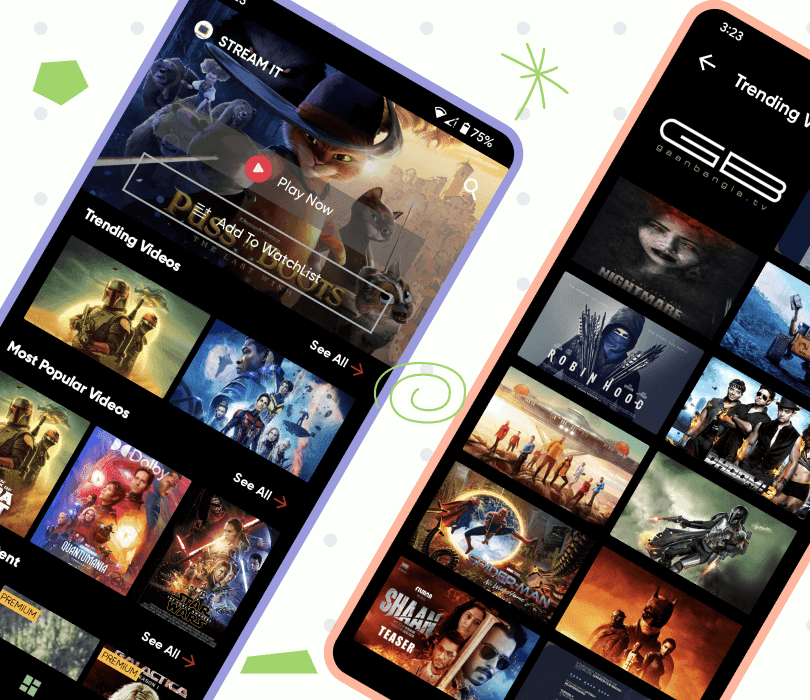 Original Content Production:
OTT apps are designed to be accessible across multiple devices, such as smartphones, tablets, smart TVs, and computers, allowing users to watch their favorite content wherever and whenever they choose.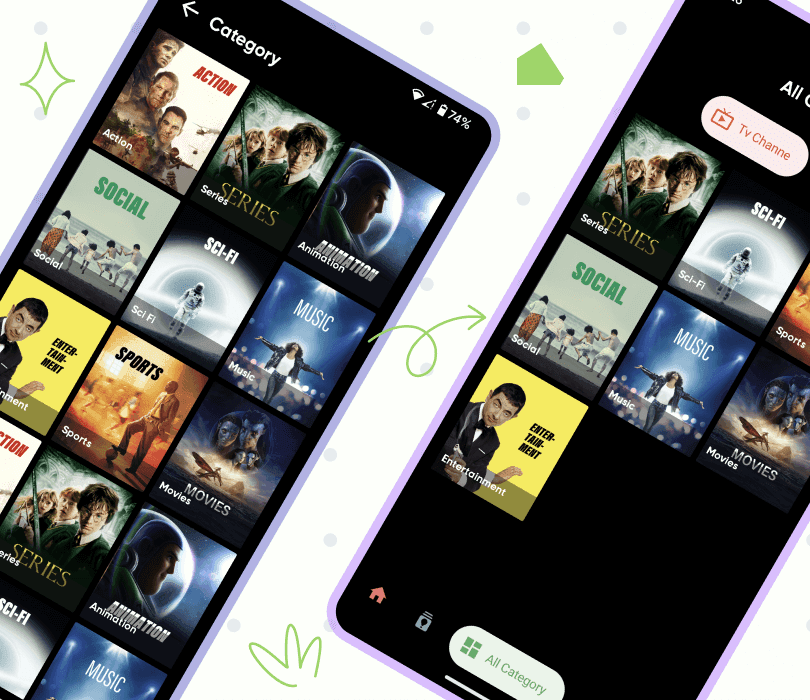 Cross-Platform Sync:
OTT apps may allow users to choose the quality of content they download for offline viewing. This feature provides flexibility, enabling users to conserve storage space on their devices or enjoy higher-resolution content based on their preferences and available storage.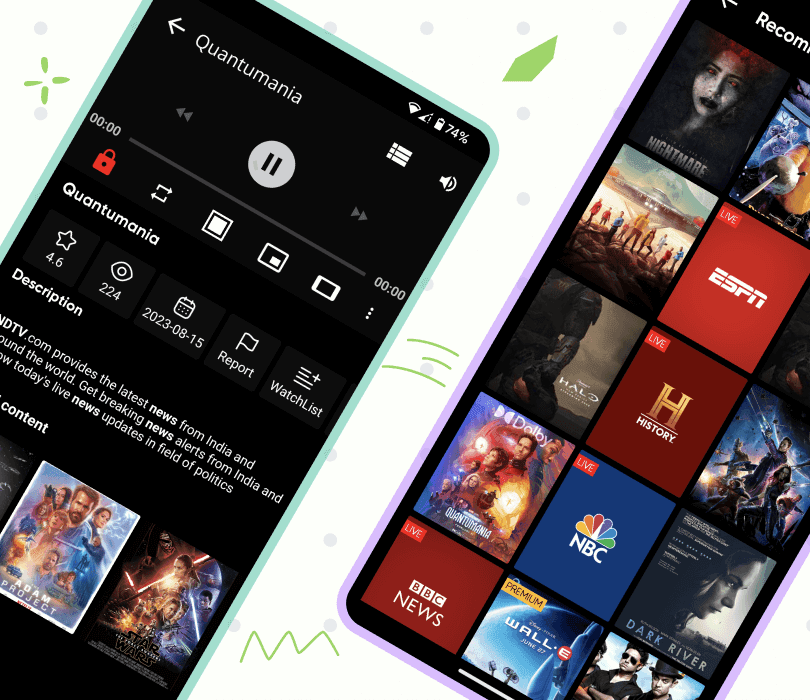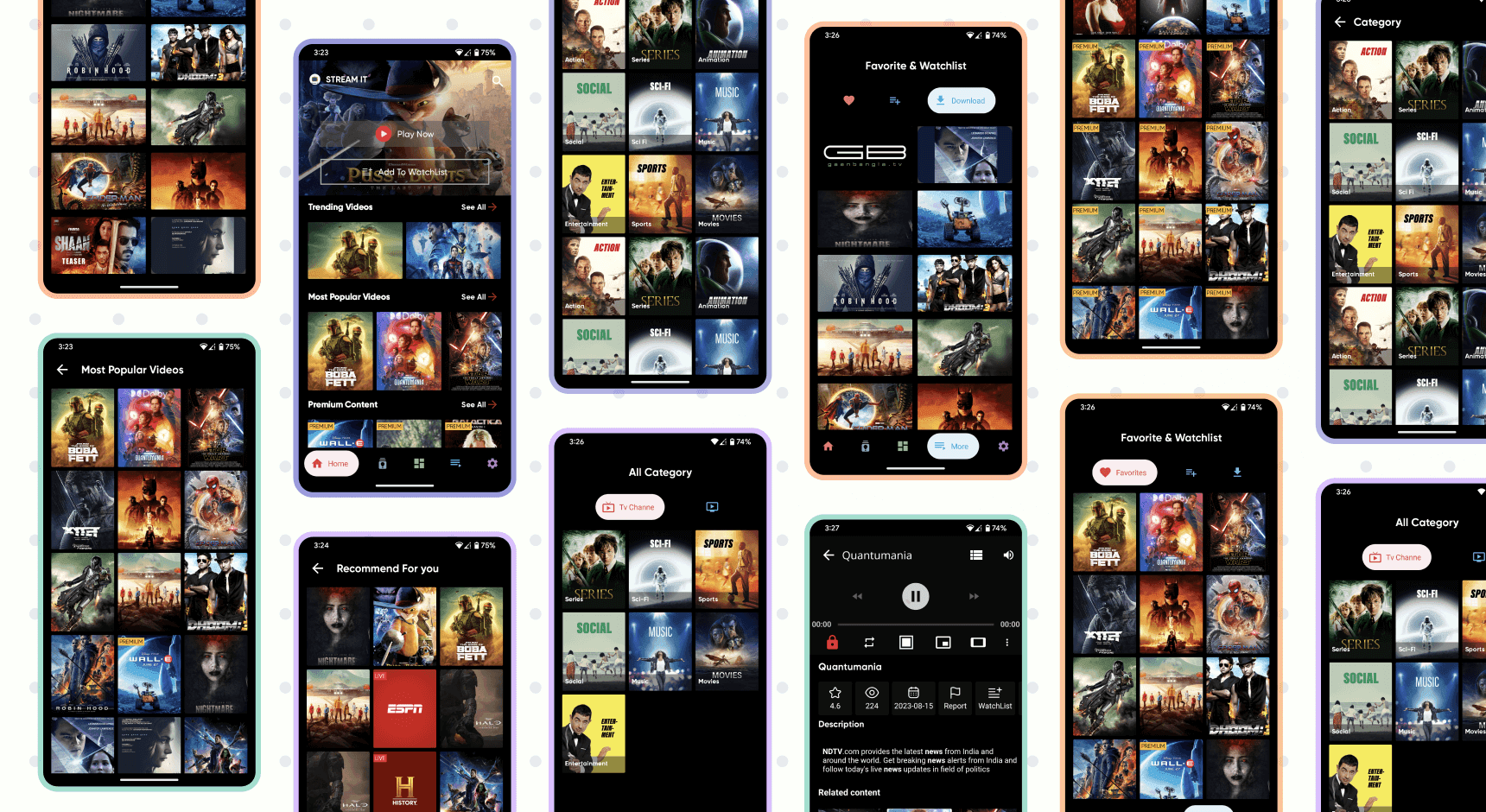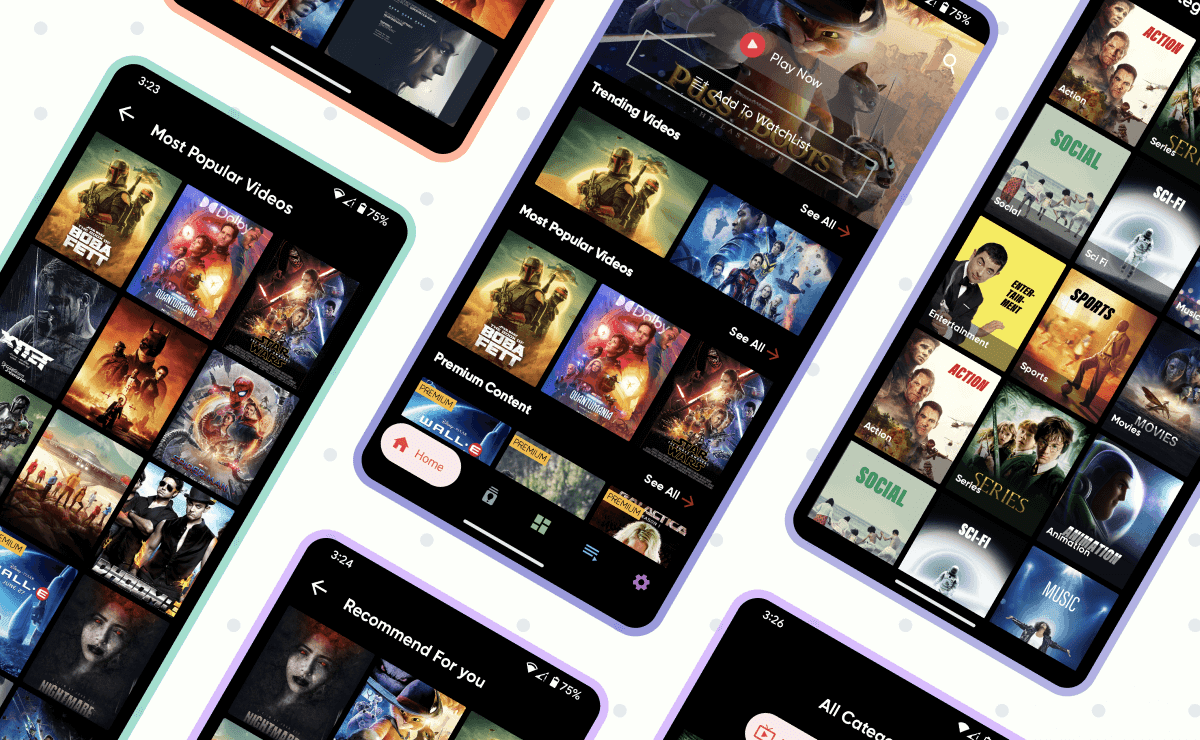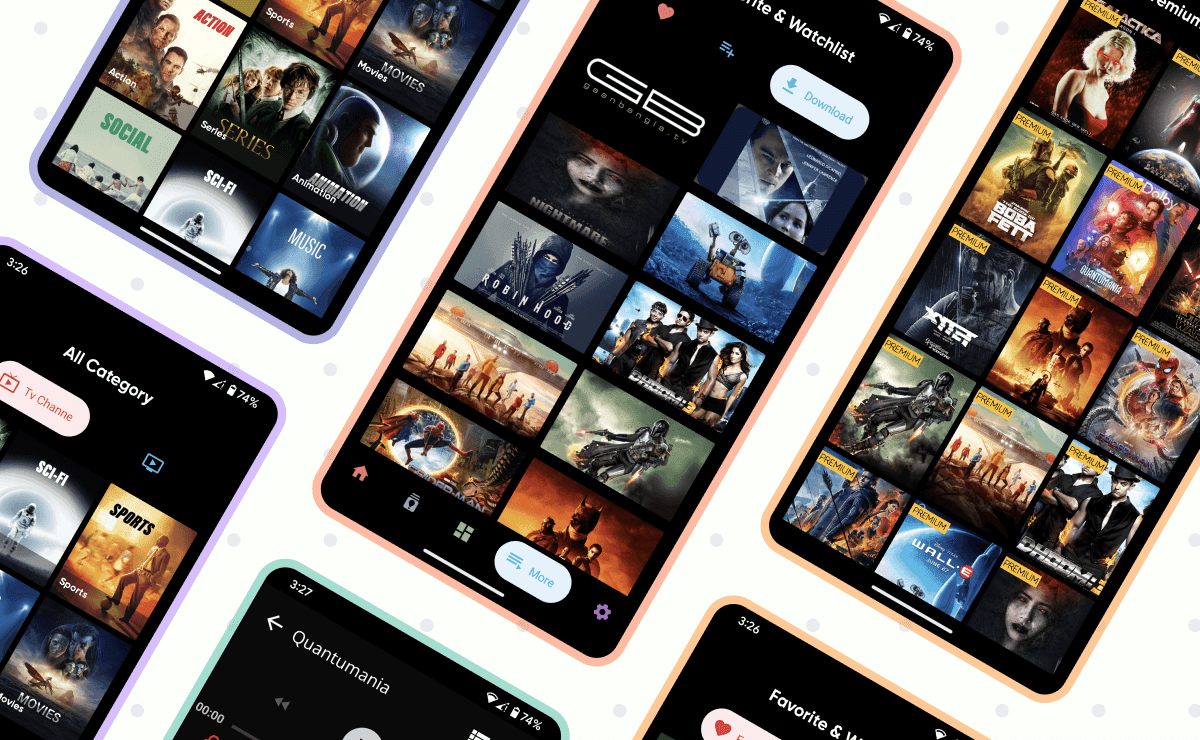 So, in a world where entertainment has become a way of life,
OTT platform apps stand as the gateways to a universe of stories and spectacles. With their ever-evolving features and content, they continue to shape our digital leisure time, providing endless hours of excitement and escape. As we embark on this boundless journey through the realms of movies, live TV streaming, videos, web series, and the convenience of in-app purchases, one thing remains certain: these apps are here to stay, making our screens come alive with the magic of storytelling and the allure of on-demand entertainment.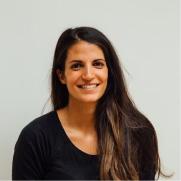 ""I had the pleasure of working with D-bug Station Limited on a recent Android application project. The team was highly experienced and provided in-depth security guarantees throughout the development process. I found myself working in a true partnership that resulted in a high-quality software product. I highly recommend D-bug Station Limited for any software design and development needs.""
Lisa Anderson
Marketing Director at Trendify Retail