Mini OTT | Live TV, Streaming, Movie, Radio.
Mobile appKotlin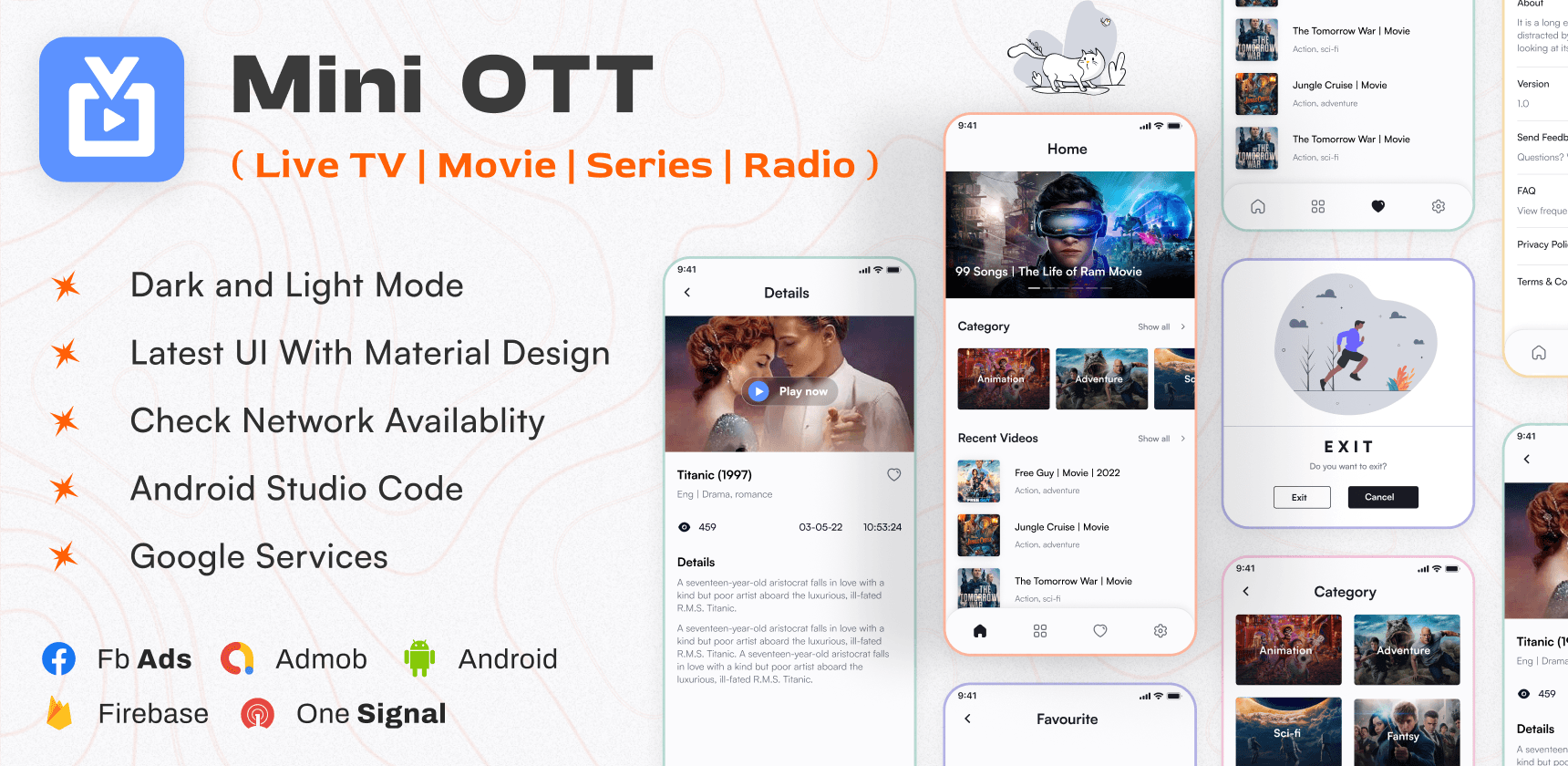 details
Mini OTT is the ultimate entertainment companion, offering a seamless blend of live TV, streaming, movies, and radio all in one app. With a rich selection of live channels, you can keep up with the latest news, sports events, and entertainment shows. The extensive library of on-demand content caters to every taste, from binge-worthy TV series to blockbuster movies. Mini OTT also elevates your audio experience with a wide array of radio stations,
making it easy to groove to your favorite tunes or stay informed with the latest broadcasts. This user-friendly app is designed to adapt to your preferences, ensuring a personalized entertainment journey, and you can even download content for offline viewing. With compatibility across multiple devices, Mini OTT truly brings entertainment to your fingertips, making it the go-to choice for those seeking a diverse, all-in-one entertainment solution.
Live TV Streaming:
Mini OTT offers a diverse range of live TV channels, covering news, sports, entertainment, and more. Users can watch their favorite programs as they air, ensuring they stay up-to-date with current events and enjoy real-time entertainment.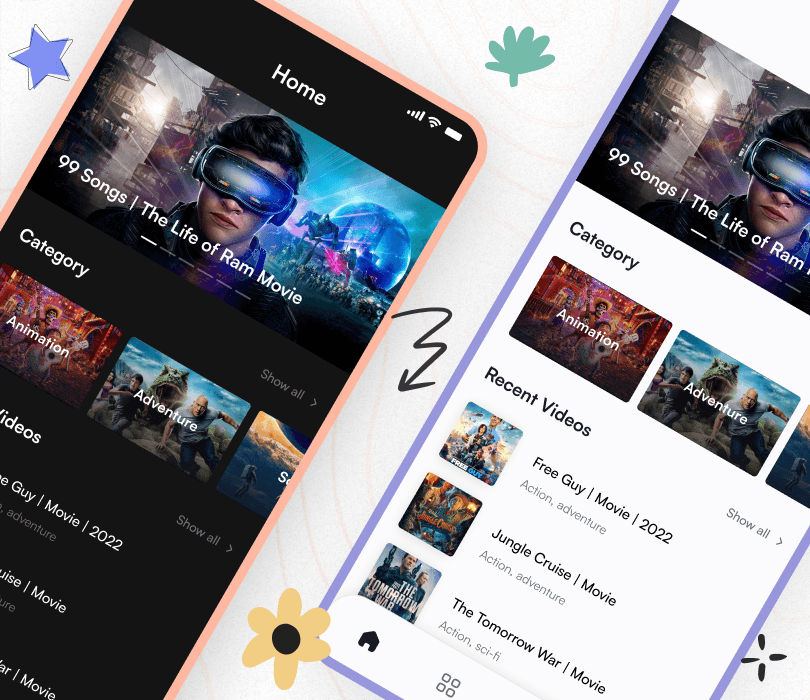 Radio Stations:
Mini OTT features a wide selection of radio stations, catering to various musical genres and news updates. Users can listen to their favorite songs, stay informed with news broadcasts, or discover new music with ease.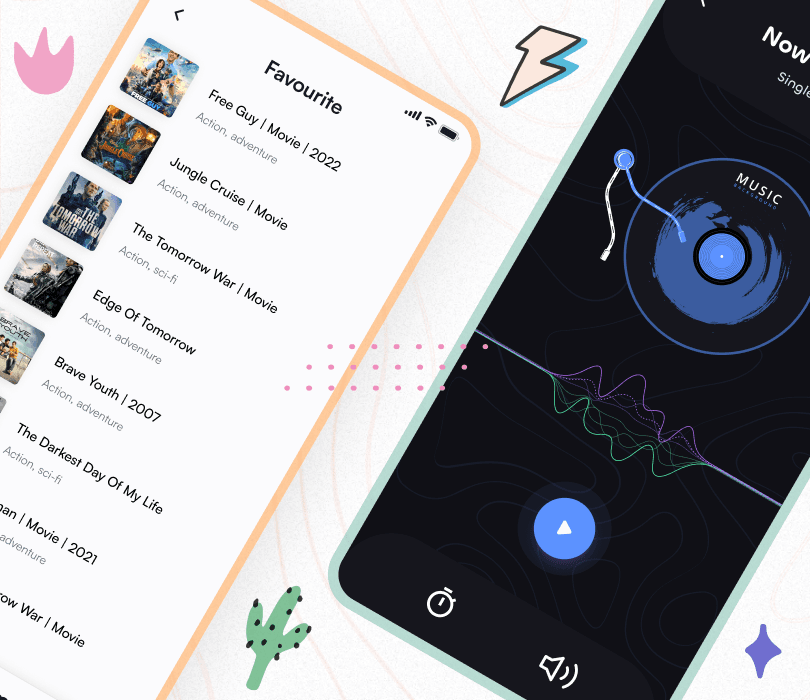 Multi-Device Compatibility:
Mini OTT is accessible on a variety of devices, including smartphones and tablets. The app offers seamless synchronization across these devices, allowing you to start watching or listening on one and pick up right where you left off on another. This flexibility ensures that you can enjoy your preferred content on the device of your choice, at any time.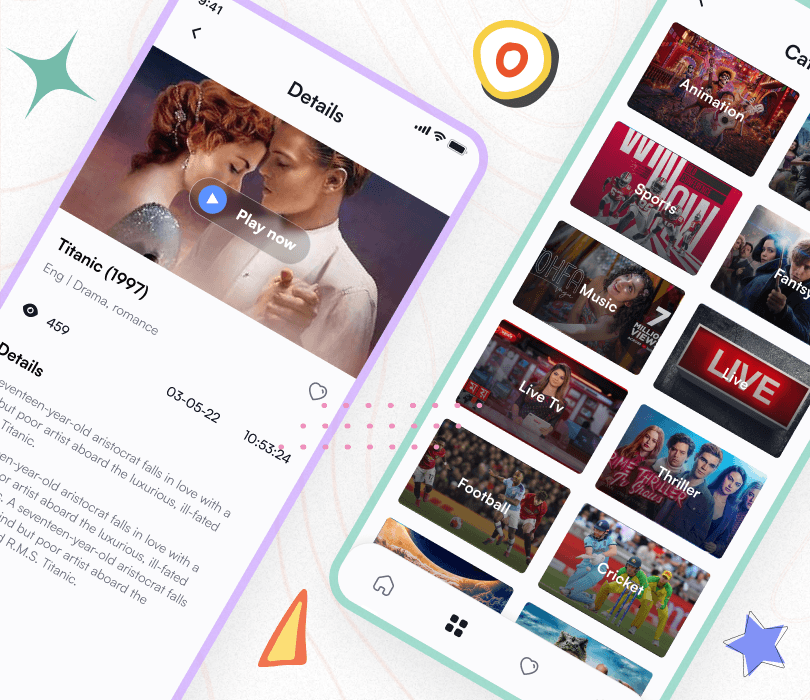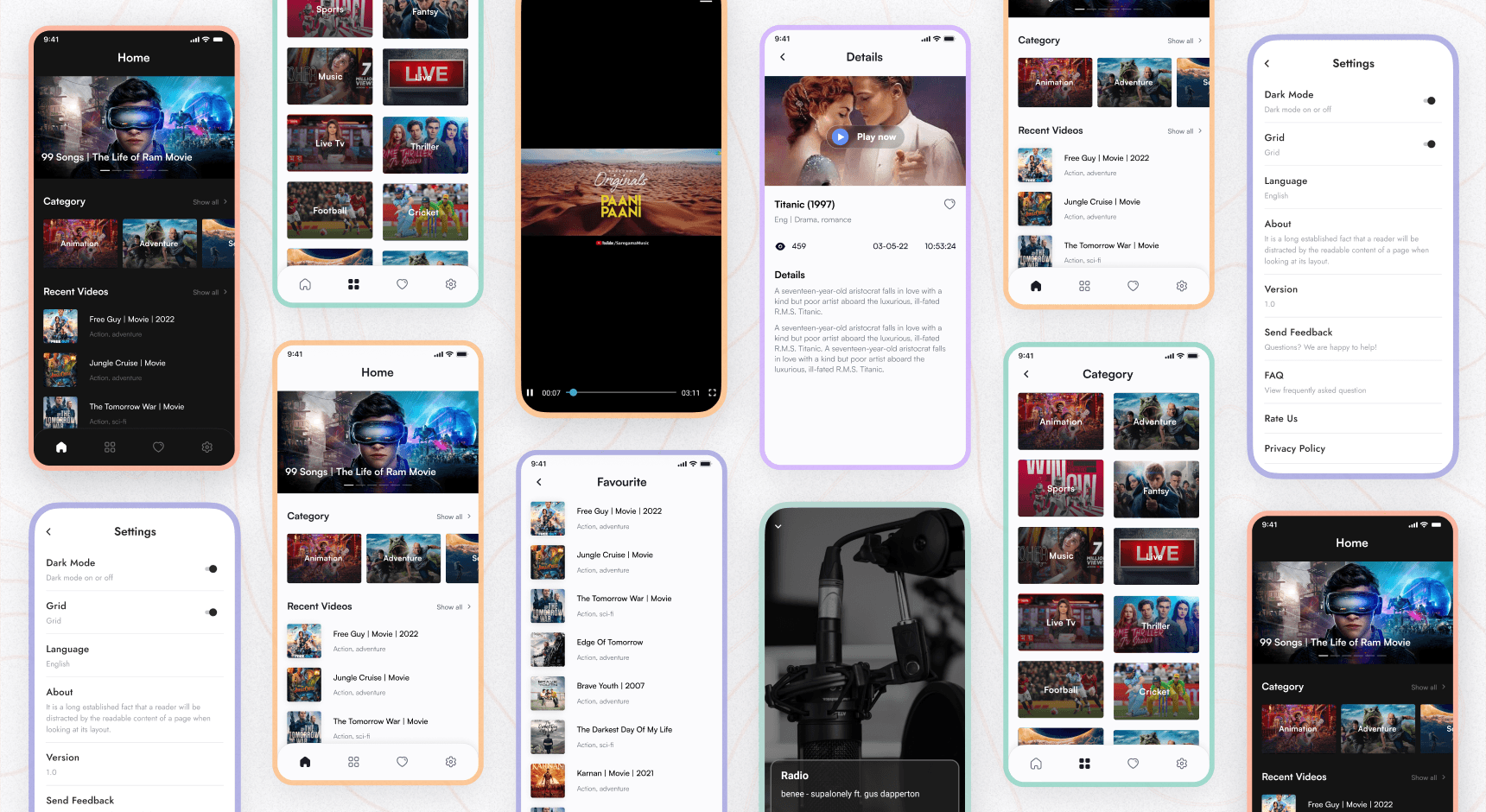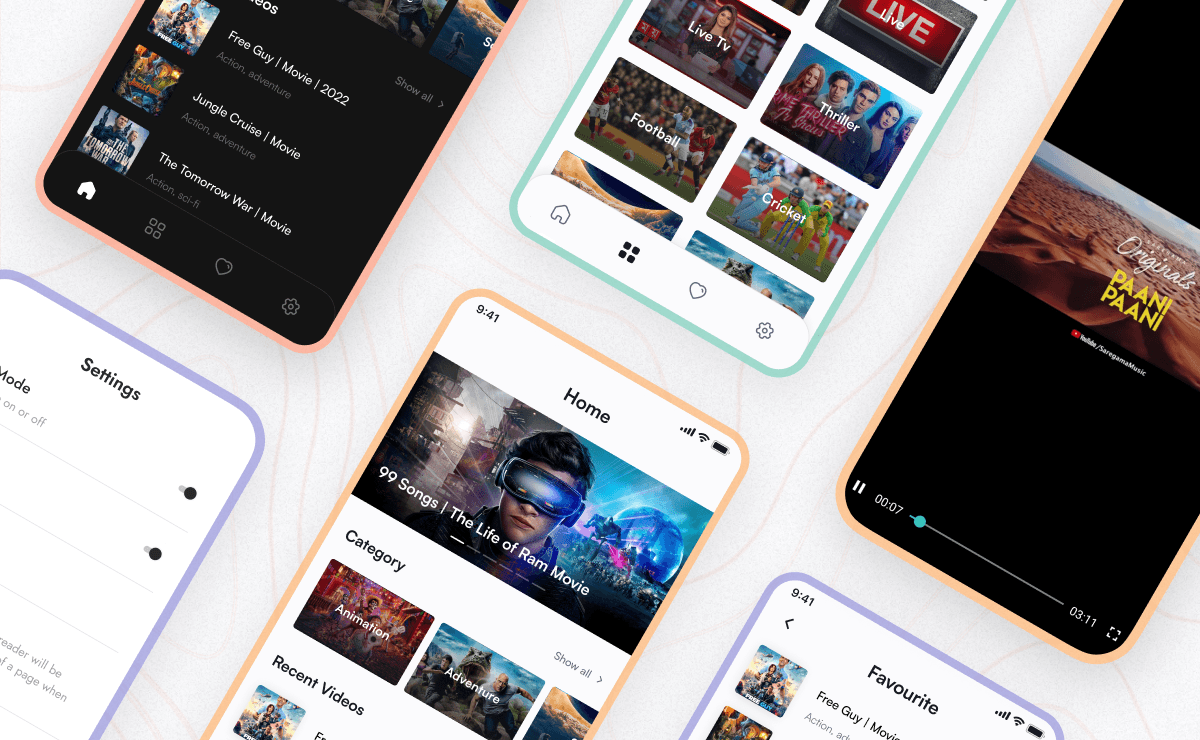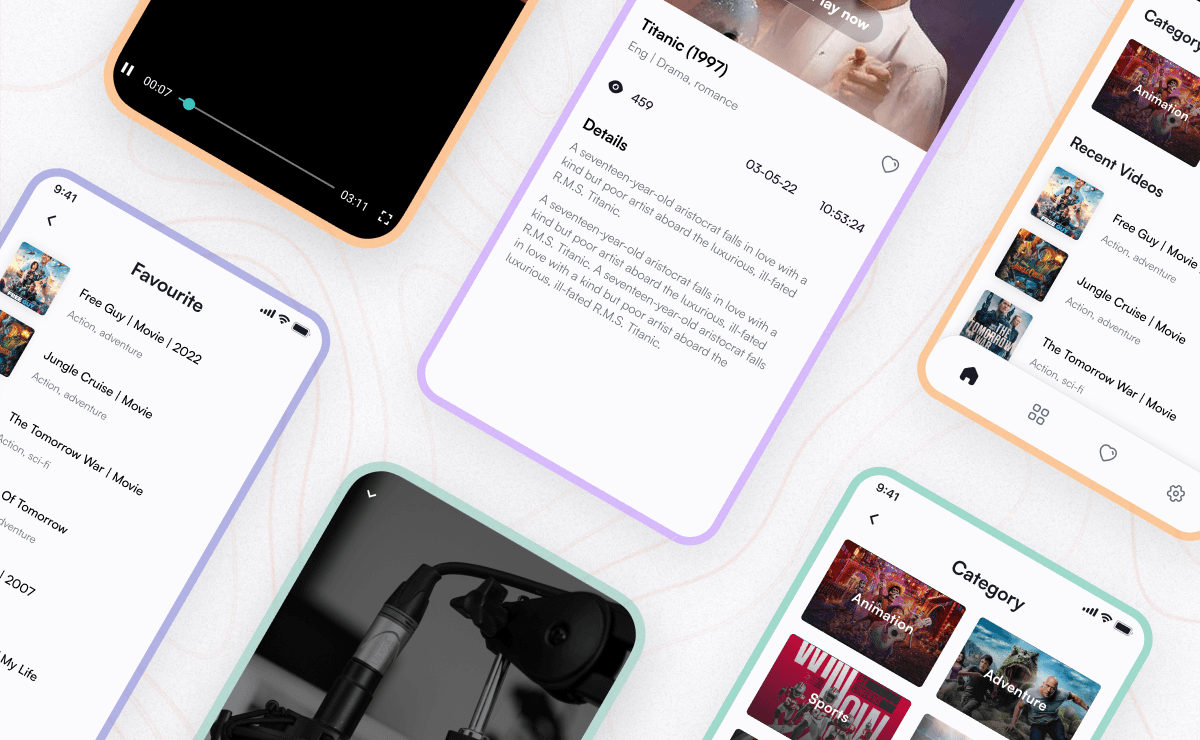 Mini OTT is the ultimate entertainment app that combines the best of
live TV, streaming, movies, and radio in one convenient package. It empowers you to tailor your entertainment experience, providing a personalized journey through a vast world of multimedia content. With offline viewing and multi-device compatibility, Mini OTT ensures you're never far from your favorite shows and music, even on the go. Whether you're a news junkie, movie buff, or music aficionado, Mini OTT has something for everyone. Download the app today and embark on an endless adventure of entertainment and discovery, all at your fingertips.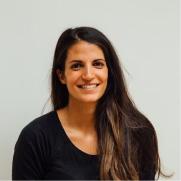 ""I had the pleasure of working with D-bug Station Limited on a recent Android application project. The team was highly experienced and provided in-depth security guarantees throughout the development process. I found myself working in a true partnership that resulted in a high-quality software product. I highly recommend D-bug Station Limited for any software design and development needs.""
Lisa Anderson
Marketing Director at Trendify Retail